Client: Fashion brand and expedition outfitter Eddie Bauer
Projects: Website, email and Friends e-newsletter copy, ads, direct mailers and merchandising content.
Challenge: Create copy that engages online customers and moves them to purchase.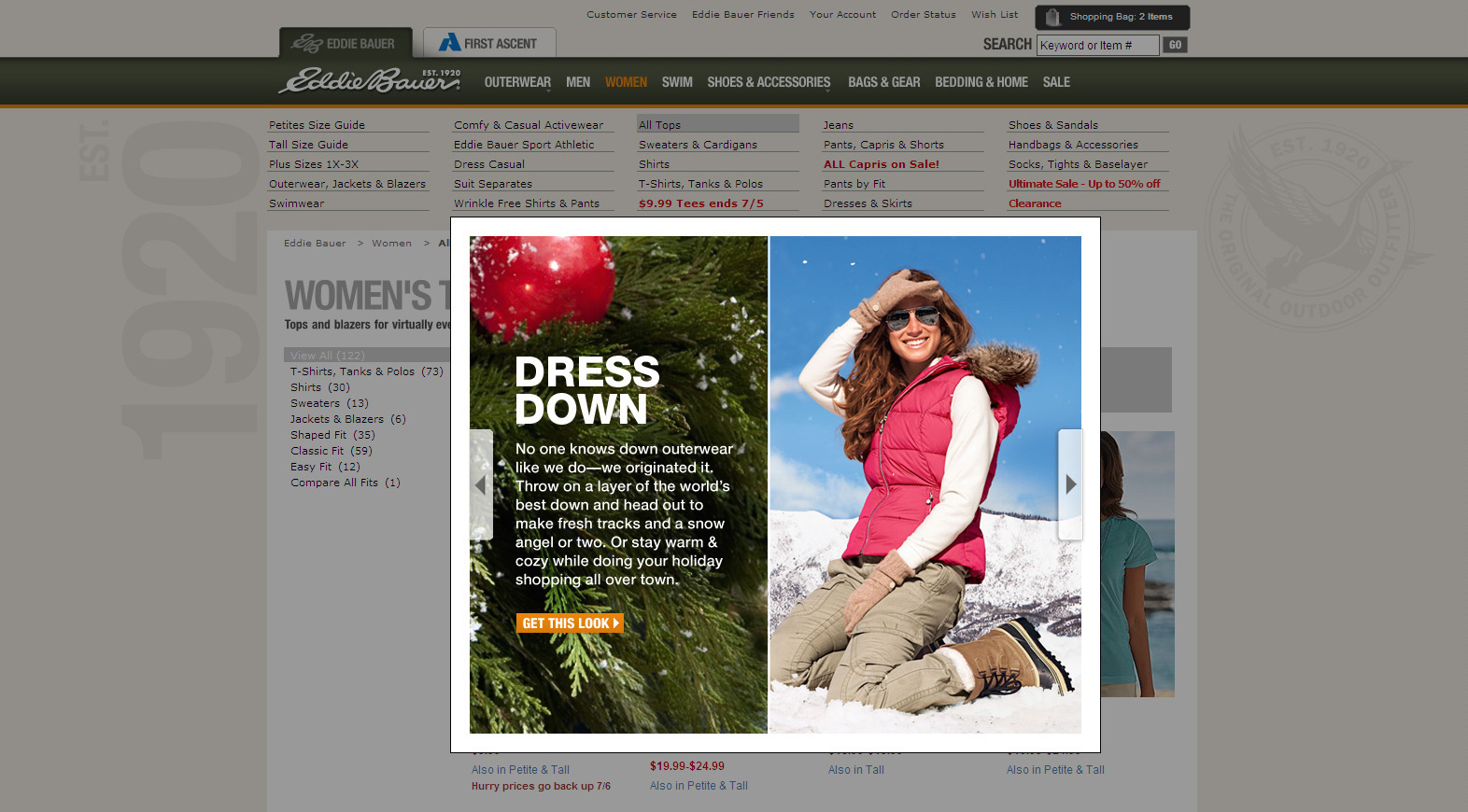 Slideshow Pop-Up Projects
Challenge: Pair fun, season-specific copy with useful fashion tips to move customers to "get the look" and buy online.
Top Content
Challenge: Create compelling and succinct header copy to accompany rich imagery.
Eddie Bauer Friends E-Newsletter
Challenge: Create succinct yet informative copy to keep members updated on Eddie Bauer and First Ascent news, events and special promotions.